Les Chalets Gouin outfitter is recognized as an essential fishing destination in Quebec.
Les Chalets Gouin Outfitter
Combining the beauty of the landscapes with the tranquility of a body of water teeming with walleye and pike, the Chalets Gouin outfitter is the perfect place for a successful walleye fishing trip. Fishermen from the four corners of Quebec and even elsewhere have found their way there for more than 25 years.
​
It is not uncommon to see residents of Ontario, the United States and Quebec travel to treat themselves to a dream trip to our Gouin Outfitter aboard one of our 5 houseboats. For the more down-to-earth, the outfitter has 8 fishing cabins, including two luxury cabins that offer all the necessary amenities for a memorable stay.
​
At Les Chalets Gouin Outfitter, you are served directly by the owners who have your complete satisfaction at heart. No matter which fishing package you choose, rest assured that we will spare no effort to offer you an unparalleled quality stay with a dynamic team that knows the best walleye fishing spots in the Mauricie. An expert walleye fishing guide service is also available to increase your chances of success and help you discover the Gouin Reservoir.
​
Discover now one of the essentials of fishing in Quebec. Spawning grounds, sandy beaches, houseboats and the Gouin dam are just a few elements that make our outfitter famous in Mauricie.
Take advantage of our last minute discounts for your vacation!
Our houseboats sleep 4 to 8 and come with all the creature comforts of a traditional fishing cabin!
All cabins feature electrical lighting and fridge and 3 element propane stoves. Bathrooms are located in cabins; showers are in a separate shower building.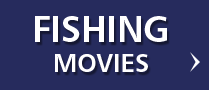 Take advantage of the free Wi-Fi network during your stay!